Whiskey of the Day!
$6 Shots

$7 Neat or Rocks

$9 Specialty Cocktails (Old Fashioned/ Gold Rush / Whiskey Sours)

$11 Manhattans or Boulevardiers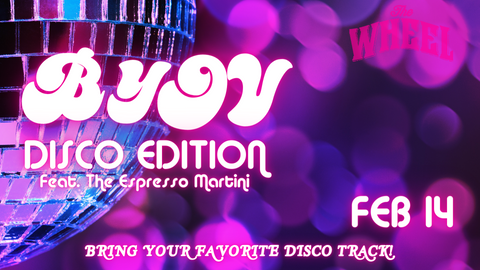 BYOV : Disco Edition
February 14, 2023 4pm
Did you know that Disco was created on Valentines Day? Well, we did and we took the perfect opportunity to make our Valentines Day just a little more special. Not only will we have a little photo op corner for all of you lovers and friends, but we'll be boogie'n' til the music stops at 2AM. Come join us and bring your favorite disco vinyl for a special night featuring our Cocktail of the Month the "Bee Mine" and make room for the star of the night, the Espresso Martini. Valentine's Day can't get any cuter than this!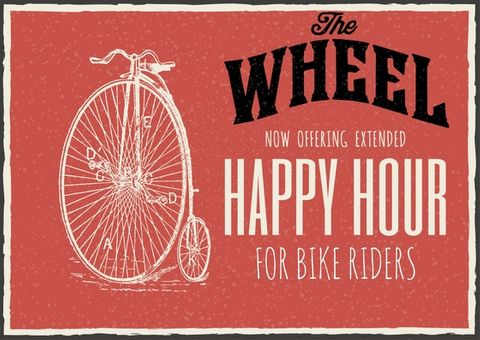 Extended Happy Hour for Bike Riders
Ride your bike to the bar Monday - Friday and get extended Happy Hour pricing!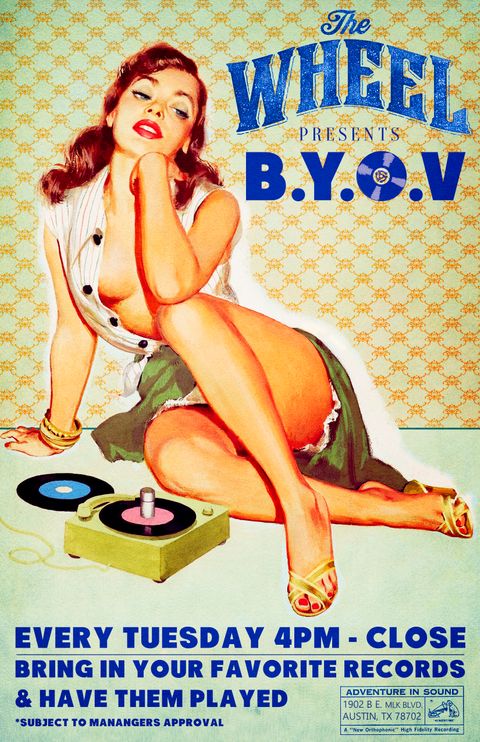 B.Y.O.V. Night
Grab your favorite records and head on over to The Wheel. Every Tuesday night we will be playing what you bring in.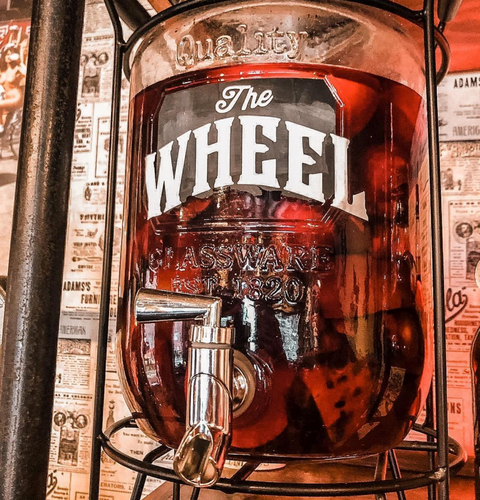 Daily Happy Hour
Monday - Friday 4-7

$3.50 Tall Boys ( Coors, Cold Snack and Lonestar )

$3 Wells

$1 Off Whiskey of the Day ($2 Upcharge for Specialty Cocktails)

$8 Molly

$8 Layla

$8 Lyllian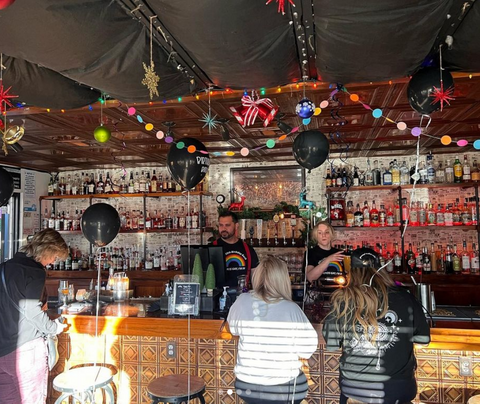 Book Your Next Event With Us