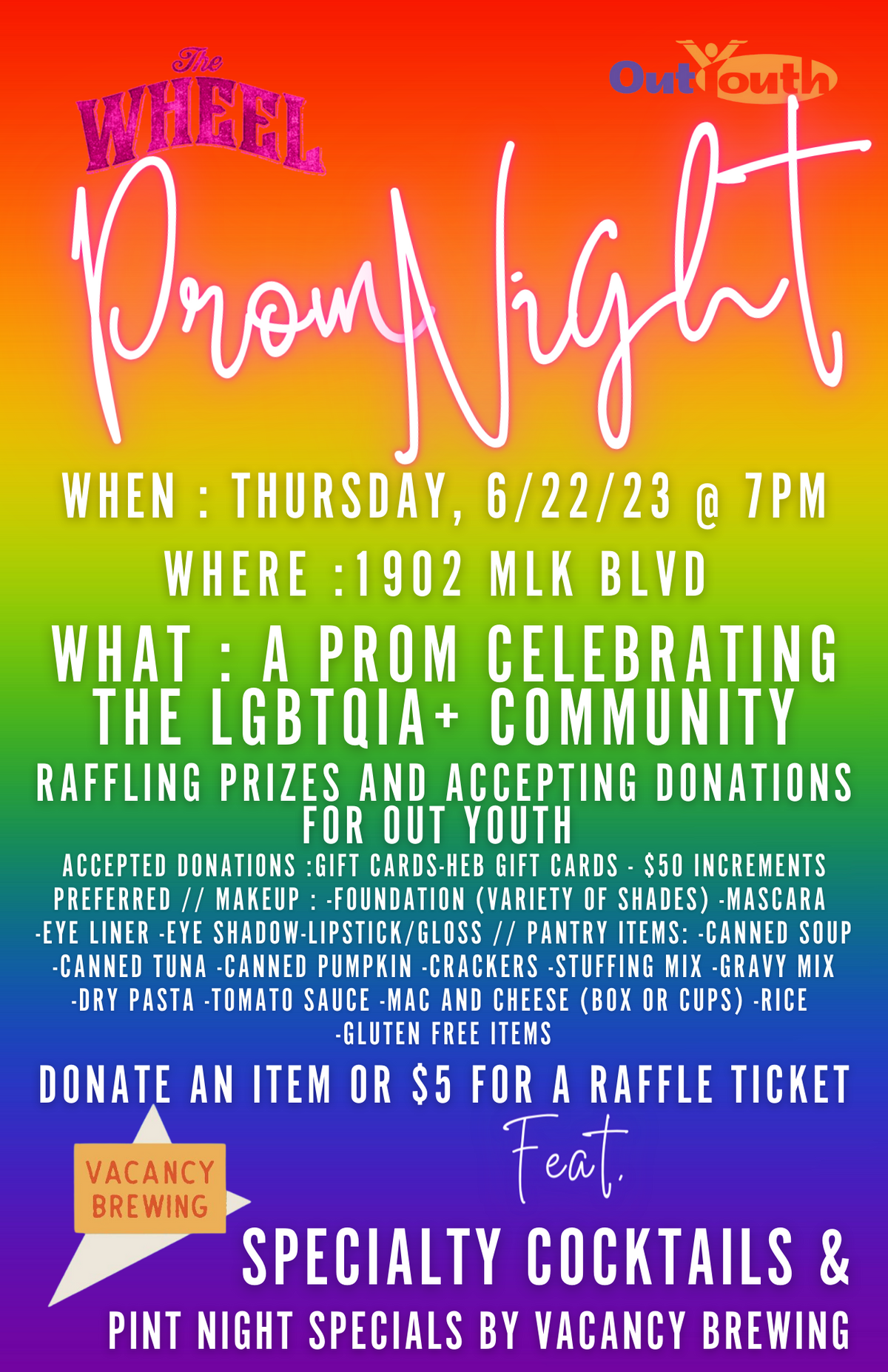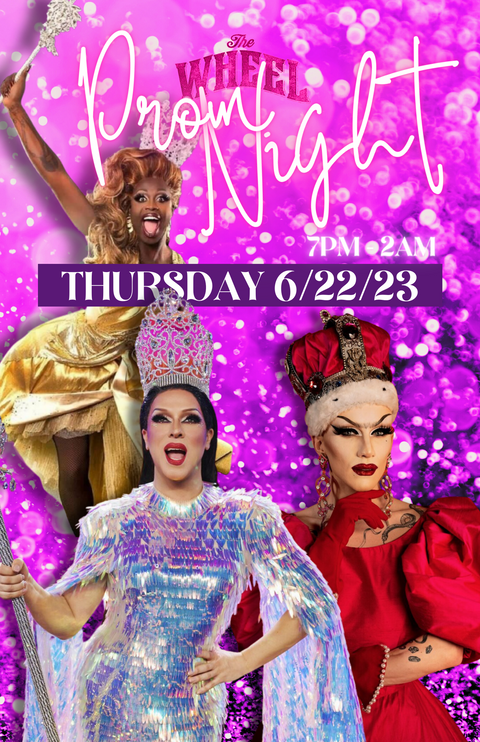 PROM NIGHT
A prom celebrating the LGBTQIA+ community. Bring donations or pay $5 for a raffle ticket to win one of our many prizes! Calling ALL prom kings and queens to come out for a night to remember!
Accepted Donations :Gift Cards-HEB Gift Cards - $50 increments preferred // Makeup : -Foundation (Variety of shades) -Mascara -Eye liner -Eye shadow-Lipstick/gloss // Pantry Items: -Canned soup -Canned tuna -Canned pumpkin -Crackers -Stuffing mix -Gravy mix -Dry pasta -Tomato Sauce -Mac and cheese (box or cups) -Rice -Gluten free items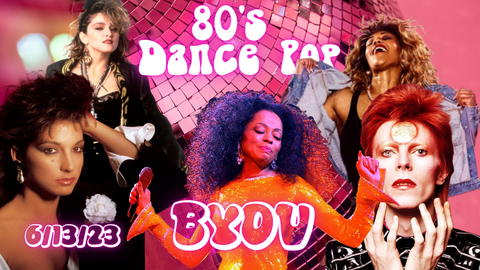 BYOV 80's Dance Pop
Another month, another theme! Do you wanna dance with somebody?! Bring your favorite 80's dance pop vinyl Tuesday, June 13th! We'll be dancing the night away!
Whiskey of the Day!
$6 Shots

$7 Neat or Rocks

$9 Specialty Cocktails (Old Fashioned/ Gold Rush / Whiskey Sours)

$11 Manhattans or Boulevardiers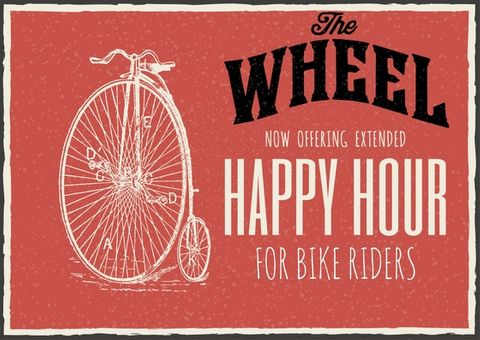 Extended Happy Hour for Bike Riders
Ride your bike to the bar Monday - Friday and get extended Happy Hour pricing!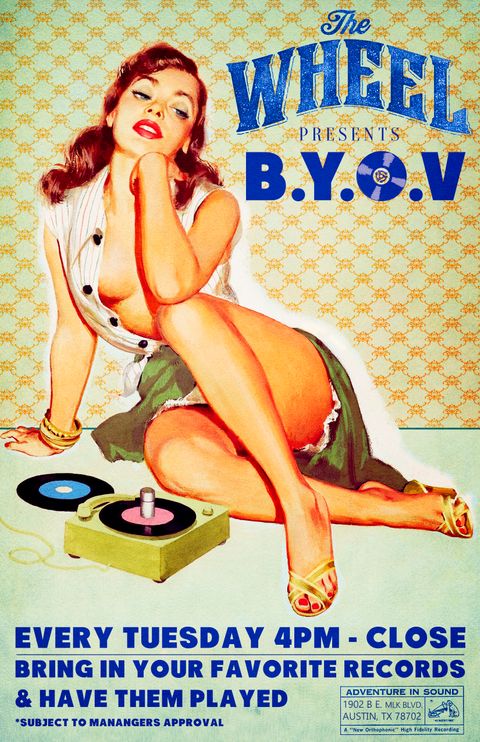 B.Y.O.V. Night
Grab your favorite records and head on over to The Wheel. Every Tuesday night we will be playing what you bring in.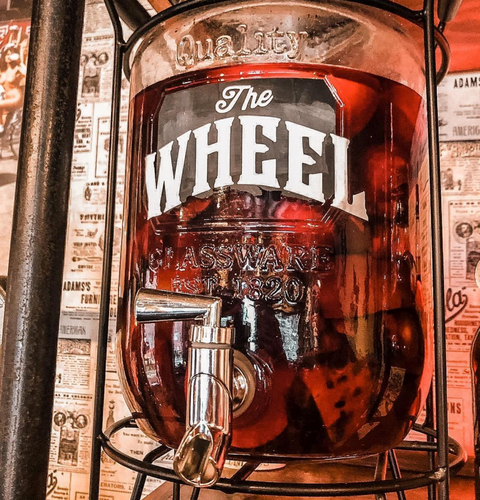 Daily Happy Hour
Monday - Friday 4-7

$3.50 Tall Boys ( Coors, Cold Snack and Lonestar )

$3 Wells

$1 Off Whiskey of the Day ($2 Upcharge for Specialty Cocktails)

$8 Molly

$8 Layla

$8 Lyllian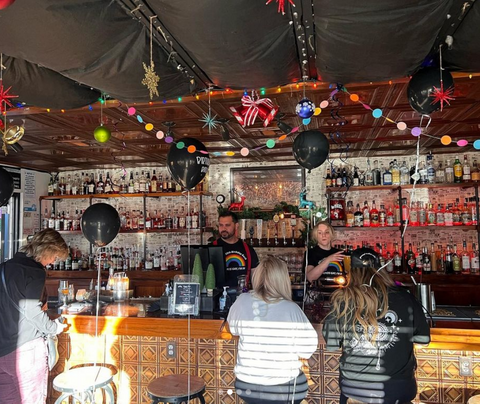 Book Your Next Event With Us