The Wheel is a friendly neighborhood bar catering to the East Austin neighborhood with a comfortable and inviting space where all are welcome. Come grab a beer/cocktail in our intimate atmosphere or enjoy some sunshine in our outdoor beer garden complete with a beer fountain and ample picnic style seating.
We offer a rotating selection of local and craft beers on our custom made beer tower along with a innovative, but unpretentious cocktail menu based on seasonal ingredients from local artisans.
We understand that the backbone of any successful business is the people who represent it. Our Management team and bar staff were carefully selected based on their ability to make our guests feel welcome and at home when choosing to spend their time at The Wheel.
Whether it's a cold can of Lone Star or a Classic Cocktail, come enjoy a drink with us and let us show you what a great time can be had at The Wheel!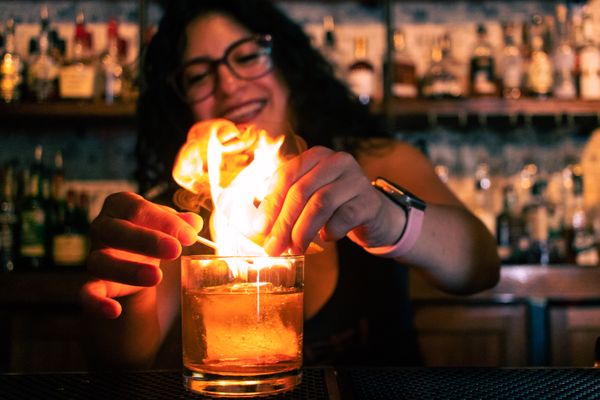 Born and raised in Houston, Texas, I started working in the industry as a cocktail waitress at 19 and began bartending shortly after. Since then, I have had the pleasure of working alongside some of the best bartenders in the state, from Houston, to San Antonio, to Austin.
I can still remember the first time I walked into The Wheel four years ago. The lighting was dim, the record was spinning, I shook hands and introduced myself to my new coworkers, and then they immediately introduced me to the regulars sitting at the bar top. Everyone was so kind to me already, and I hadn't even...
more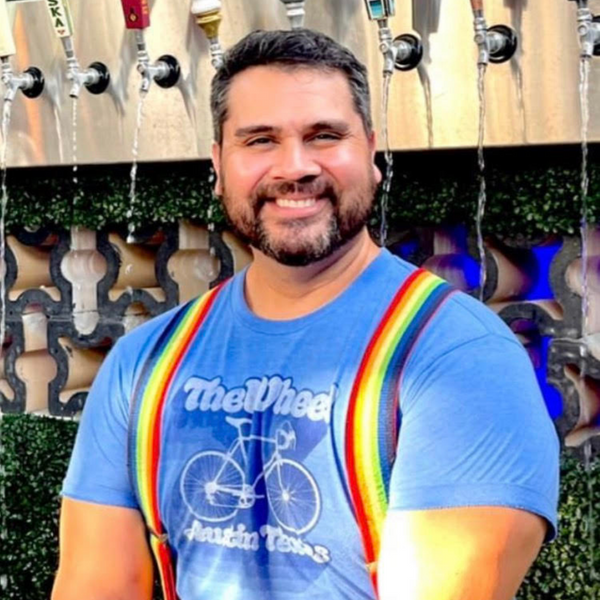 Nathan Garcia grew up in San Antonio though Austin was always a second home to him. After graduating high school, Nathan went to college at Texas Lutheran University where he studied Communications and attained his first job as a bartender - ultimately falling in love with the night-life and his new career. After college, Nathan accepted a position with Cox Media Group where he became a radio personality and promotions manager, but this did not pull him away from his love for bartending.
In 2012 Nathan moved to Austin to pursue a career with Marriott International as a customer...
more